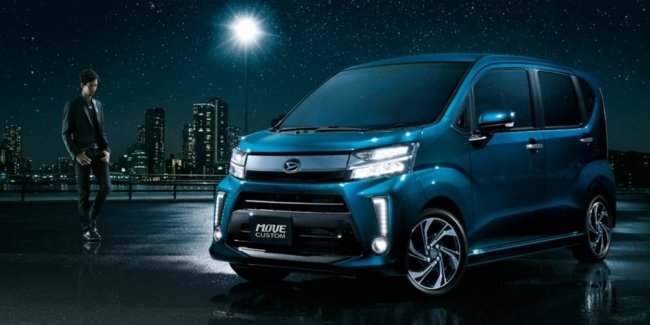 Daihatsu introduced the updated Move model of the sixth generation. Japanese kei car received a number of changes in the interior and exterior, and also got new security systems.
Restyled Daihatsu Move can be distinguished from the predecessor thanks to the new LED front headlights, a modified radiator grille and other rear lamps. In addition, buyers will be available wheeled disks of another design.
The list of electronic "helpers" has been replenished with an emergency braking system at low speeds with pedestrian recognition feature, as well as a circular survey system.
Daihatsu Move is equipped with a gasoline engine of a 0.66 liter working capacity, developing 64 horsepower. The engine is combined only with a stepless variator – the automaker decided to abandon the five-speed manual gearbox. The car is available both with front and full-wheel drive.
Prices for updated Daihatsu Move in Japan will vary from 1 112 400 to 1 749,600 yen (about 10 to 16 thousand dollars).