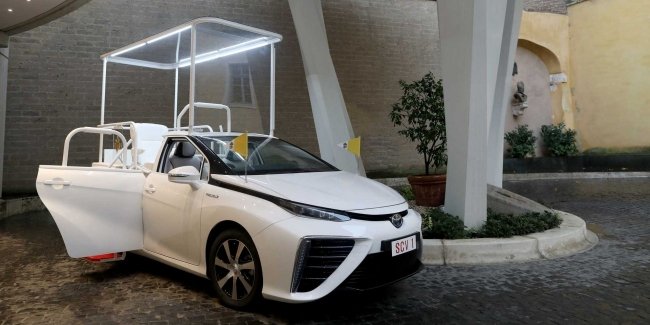 Our European colleagues assure, no strange in the choice of Francis Pope. Pontiff and before urged to pay attention to the problems of ecology. So the words of the head of the Catholic Church in the end do not diverge with the case. In July, a pair of electric Smart Forfour was entered the Vatican, and now the garage has replenished Toyota Mirai on fuel cells.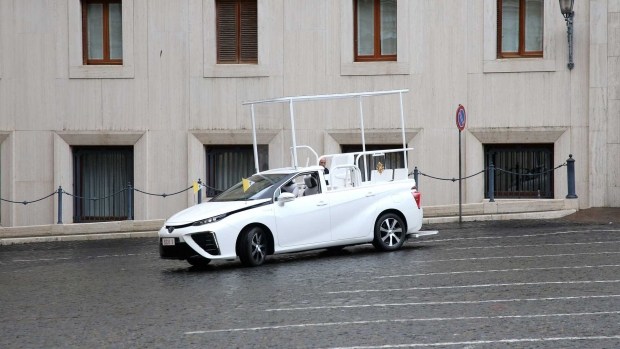 This is one of the two special cars that built to visit Pope Roman to Japan in November 2019. Special Toyota Mirai (now last generation) painted in traditional for papamobiles Snow-white color. The roof over the rear sofa is cut, instead the high canopy is installed, allowing the pontiff to communicate with the flock standing, holding the handrail. And in general, the body behind the central racks is seriously redone: the car exceeds five meters long and 2.7 – height.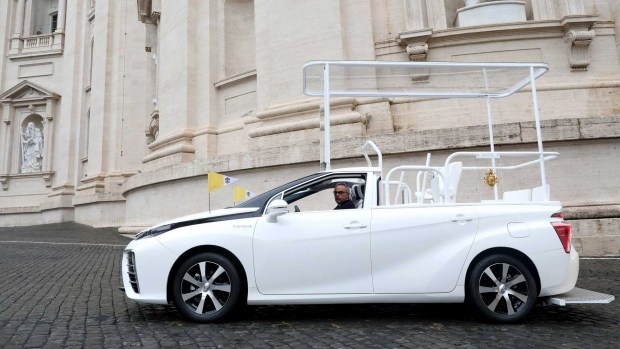 The ecological purity of the new papamobile of issues seems to be no: the exhaust of the power plant on the fuel cells is water vapor. That's just as a "fuel" Mirai consumes hydrogen. And as the editors of the Italian edition of Motor1 tell the editors, in Rome only one such refueling. And it is located 15 km from the Vatican. Not very practical.