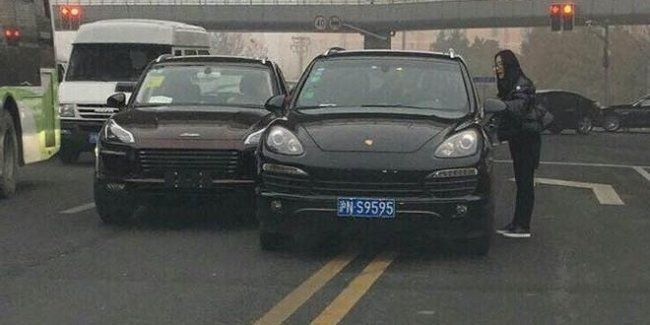 Last year, a rather amazing accident occurred in China: Range Rover Evoque crossover crashed into his Chinese copy – LandWind X7. The other day in the Middle Kingdom again captured a similar accident.
We are talking about an accident involving the Zotye SR9 parcktails and the Porsche Mac Crossover. Interesting here is that Zotye is a Chinese fake Porsche Macan. As in the first case, the collision is insignificant, but without damage it was still not.
Again the coincidence? Somehow no longer really believe.