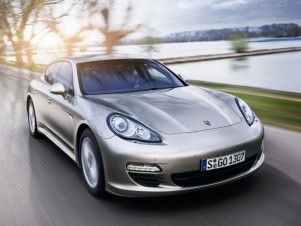 New Bentley models will share the platform with Porsche Panamera. According to the Autocar portal, currently in Porsche work on the new MSB chassis, which will be common to the entire Bentley model range and Porsche Panamera. The new platform will be made of a combination of steel and aluminum and will significantly reduce the weight of new Bentley models in comparison with predecessors. The unification of cars of two bonus brands will be possible by purchasing the Volkswagen Group of Porsche in July 2012.
At the same time it is expected that new Bentley will receive 12-cylinder engines of the new generation. Motors will replace the 6,75-liter "eight" in 2013, since it does not comply with the environmental requirements "Euro-6".
We will remind, earlier in Bentley, they stated that they would change the appearance of their new SUV, which will be built on a common platform with Porsche Cayenne. In addition, the company is preparing to submit the flagship model Mulsanne in the "Cabriolet" body.