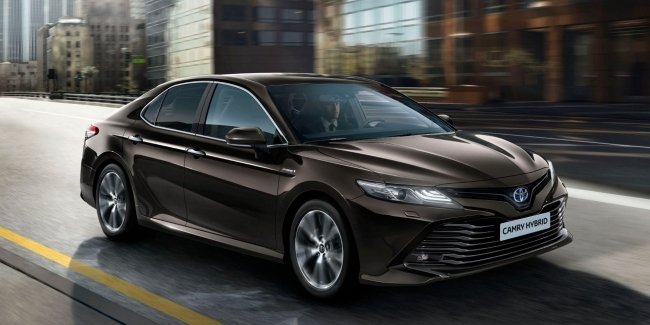 American company J.D. Power conducted a study of the reliability of brands and car models, revealing an unexpected tendency.
You might think that the financial efforts attached by you for the purchase of a premium car gives you confidence in reliability over the years. And although in some cases it is true, a new study shows a different trend.
So, in the United States conducted a study that demonstrates that premium cars on average there are more problems with reliability than in ordinary mass brands.
According to a study conducted in the United States on the basis of answers 32,952 car owners of the 2016 model year, on average, 141 issues were identified on premium machines, then a problem at the rate of 100 units studied, whereas for mass brands this indicator is 135 problems per 100 cars.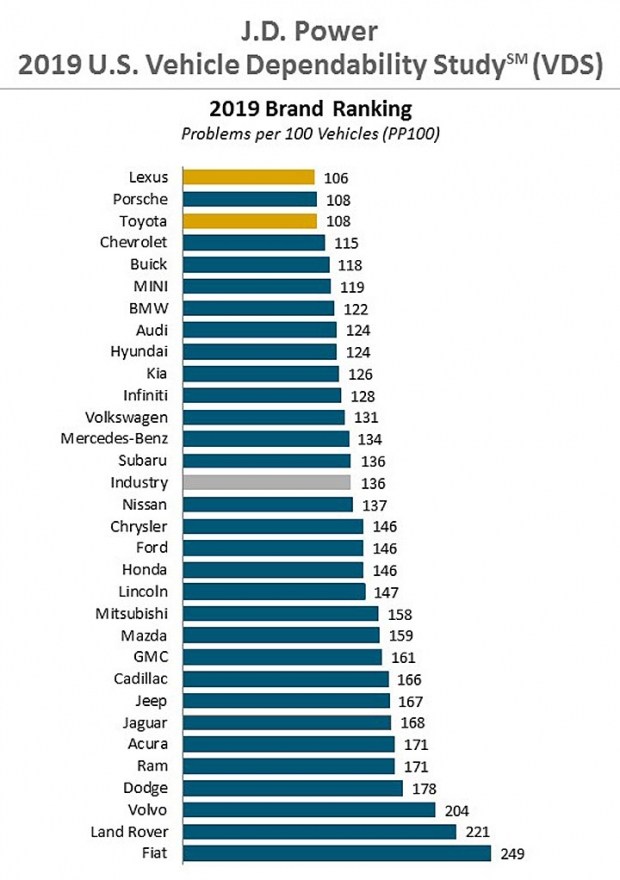 Of course, the fact that the premium class cars had a few more problems than the usual, does not speak of all brands. So, the Japanese Lexus is eight years in a row in this study, the first place for reliability among brands – only 106 problems per 100 cars. The second and third positions are divided by Porsche and Toyota, which have been identified by 108 problems for 100 cars.
The most reliable model 2019 is called Porsche 911, which increased reliability on average by 4% compared with 2018 – 136 problems per 100 cars. It should also be noted that for the first time in 30 years of research, all German brands were generally more reliable than the average industry.
The impressive reduction in problems was recorded at the Chrysler brand – by 65 units, also impressive work on errors held mini (for 34 problems less) and subaru (for 31 times less).
At the very bottom of the ranking, the Italian brand Fiat was the owners of the models of which spend the most time per hundred – 249 problems per 100 cars. Similar history with Land Rover (221 problem), and quite unexpectedly in the ranking of the worst turned out to be Volvo, which found 204 problems per 100 cars.