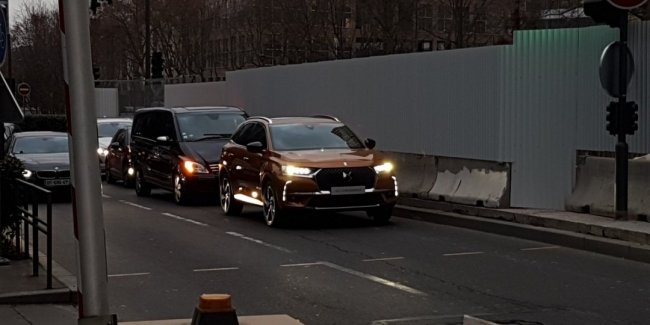 The network has new spy photos of the SUV premium brand DS, which is part of the PSA Group concern. The car without any camouflage travels on public roads.
Probably, the novelty will be called DS 7 Crossback. At the same time, such an abbreviation is guessing at the location of the license plate. It is assumed that the world premiere of the novelty will be held in March of the current year, at the International Geneva Motor Show.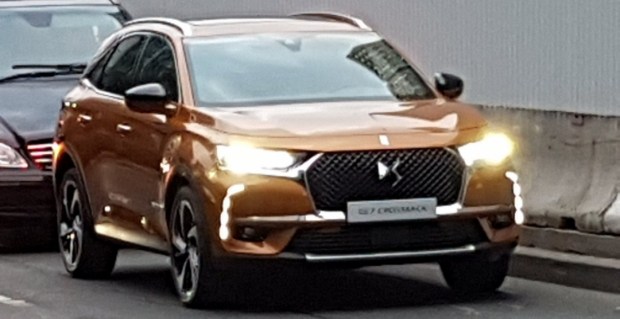 According to European media, the new premium cross DS 7 CROSSBACK is built on the EMP2 platform. This architecture underlies such models as Peugeot 308, Citroen C4 Picasso and Peugeot 3008. All listed machines are offered only with front drive – the full drive system is not available even as an option. It can be assumed that for the new DS 7 Crossback four-wheel drive is also not provided.
The DS 7 Crossback model is expected to get a completely new suspension, as well as an offline management system. As previously reported, a 1,5-liter diesel engine will enter the range of power units of the car, with a capacity of about 130 horsepower. In addition, DS 7 Crossback should be the first rechargeable hybrid of the concern PSA Group.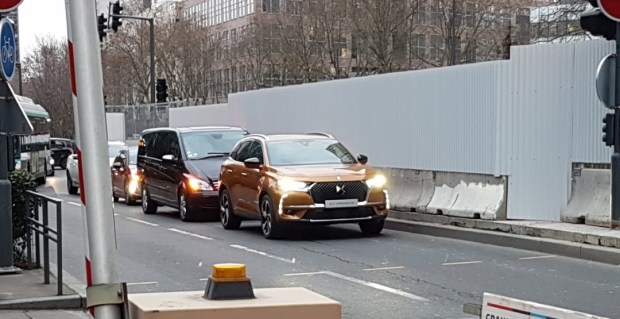 French media report that sales of the new SUV are scheduled to end this – the beginning of next year. Among the competitors of the new Premium Cross DS 7 Crossback are Audi Q5. At the same time, in the future, the French DS brand will launch a more compact cross to the market, which should be competition Audi Q2 and Mini Countryman.
It is also worth noting that in the model range of the premium brand DS already has one SUV – DS 6. This car is available only in the market.