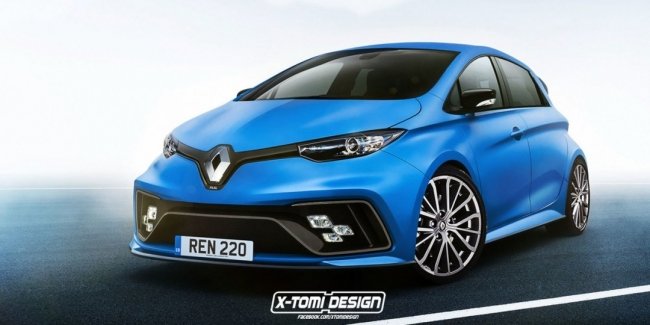 The Conceptual Renault Zoe E-Sport Was Representd Only Last Week at the Geneva Motor Show, So The Nearence Of A Serial Model In The Nearest Foreseeable Future Is Unlikely. However, Designers Are Trying To Present The Appearance of the "Charged" Version.
Renault Zoe RS Lost Ventilation Holes On The Front Wings and Air Intakes on The Rear. In the revised front bumper there are LED lights borrowed from Clio RS from which the wheels. And although the chances of the appearance of the RS signboard on the electrocar are small, it can happen next generation when Zoe, presumably divide the platform from Nissan Leaf.
It is not known whether the future Renault Zoe will grow in size to match the LEAF, or the French will go differently and reduce the size of the batteries. Powerful performance requires more capacious batteries, which today adversely affects the mass and, in turn, on dynamic characteristics. At the same time, Renault has already acknowledged that for the release of hot hatch considers the idea of possible hybridization.