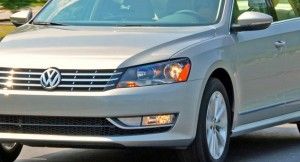 On the eve of the final vote, the list of finalists on the title of Green Car of this year was announced.
This year, Finalists are five, these are cars working on a hybrid transmission, diesel or electric. Among them – Ford Focus Electric, Honda Civic Natural Gas, Mitsubishi I, Toyota Prius V and Volkswagen Passat TDI.
All five cars are new and go on sale until January 01, 2012.
The final vote, headed by the chairman of Sierra Club and the President of Natural Resources Defense Council for the near future, but the winner will be named November 17 at the Motor Show in Los Angeles.