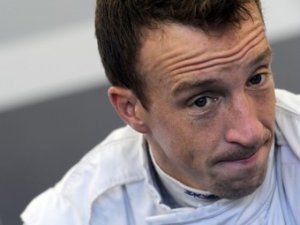 Ex-Champion of the IRC series and the former factory pilot Mini Chris Mick will return to the World Rally Championship. As AUTOSPORT reports, 33-year-old Briton will perform at the near stage of the WRC, which will be held in Finland from 2 to 4 August. The athlete will replace Khalida Al-Cassimi in the Citroen champion team – Sheikh will have to skip the race due to circumstances that are not associated with motor racing. Al-Kassimi himself chose Mika for a replacement – earlier the Finn Yuho Hanninen claimed this place.
"Participation in the Finland rally at the wheel of the DS3 WRC is a dream, in the implementation of which I did not believe," said Chris Mick. – I will have a chance for a good result, since I intend to take advantage of the advice and experience of the team with eight champion titles in WRC ».
The last time Mick went to the start of the world championship race in 2011: on the home rally Wales Chris achieved the best result in his career, finishing the fourth. In December of the same year, the British was fired from the Mini team for financial considerations – the place of Mika began to take the receipt for the fee. At this season, Chris works as a test driver in the factory team Peugeot. Briton tests a new 208 T16 category R5 – this car makes debut in competitions as a full participant next year.