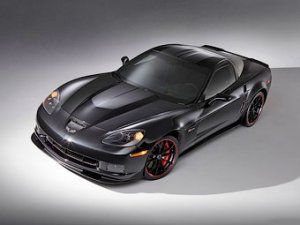 A small German company Bitter, which in the past century was engaged in building a coupe and convertible on the basis of serial "Opels", plans to use the Chevrolet Corvette platform for the development of its own sports car. This was announced in an interview with AUTOVISIE Founder Erich Beitter.
The beatter did not report the details about the new sports car, without specifying whether the chassis of the "Corvette" of the sixth generation or a new model, which debuts in January next year on Motor Show in Detroit. The businessman only noted that the body of the future car will be made of carbon.
About ten years ago, Bitter has already stated an intention to build a four-door sports car on the basis of Chevrolet Corvette, which would be similar to the current Hatchback Porsche Panamera. This project was never implemented.
The last development of the "bitter" was the transfused version of Opel Insignia. Such a car received a new design of the front and back of the body, as well as the trim of the cabin dear skin. In 2008, the German firm showed a conceptual version of the luxurious Vero sedan, built on the basis of the Australian sedan Holden Commodore with the V8 motor.